Have you waited in an extremely long queue at an airport recently?
Although it usually takes a while to get through security, recent waits at Vancouver International Airport (YVR) have sparked outrage among travelers.
YVR is encourage travelers to arrive early at the airport, advising them to plan two hours before domestic flights and three hours before international flights. But many travelers say they've recently missed flights or nearly missed them despite arriving hours before their departure time.
Many locals shared their experiences on social media, with many advising other travelers to arrive more than three hours before an international flight. Some of these people missed their flight or nearly missed it after arriving a few hours before their departure time.
But what if you give yourself a window of four or five hours before your flight and get through security easily?
YVR has admitted that wait times are longer than average, and many travelers can attest to this, but many people claim to have cleared all security checkpoints in around 20 minutes or less.
"Go through security with ease!" Mobile app
The Canadian Air Transport Security Authority (CATSA), which is the federal Crown corporation responsible for all passenger security screening, is experiencing constant staff shortages. That said, there are times when the airport is less busy and you can expect shorter wait times.
If you want to get an idea of ​​the wait time before your flight, CATSA has a "Breeze through security" mobile application.
You can find information to facilitate the passage of security checks at the airport:
Check wait times at security checkpoints at major Canadian airports.

Look in the "What can I bring?" section. » list to find out if an item is allowed in carry-on or checked baggage.

Find tips for families, passengers with special needs and seniors to help them get through airport security quickly and easily.

Create a travel checklist to help you pack a carry-on or checked bag. It includes security restrictions on various items (eg liquids, food, personal items, sports equipment, tools).

Provide feedback on your security screening experience.
The app is easy to download and navigate and is available at Apple and android devices.
On May 5 just before noon, the app gives YVR the following wait times. They are very short, however, CATSA and YVR still advise you to arrive at the airport at least two hours before a domestic departure and three hours before an international departure.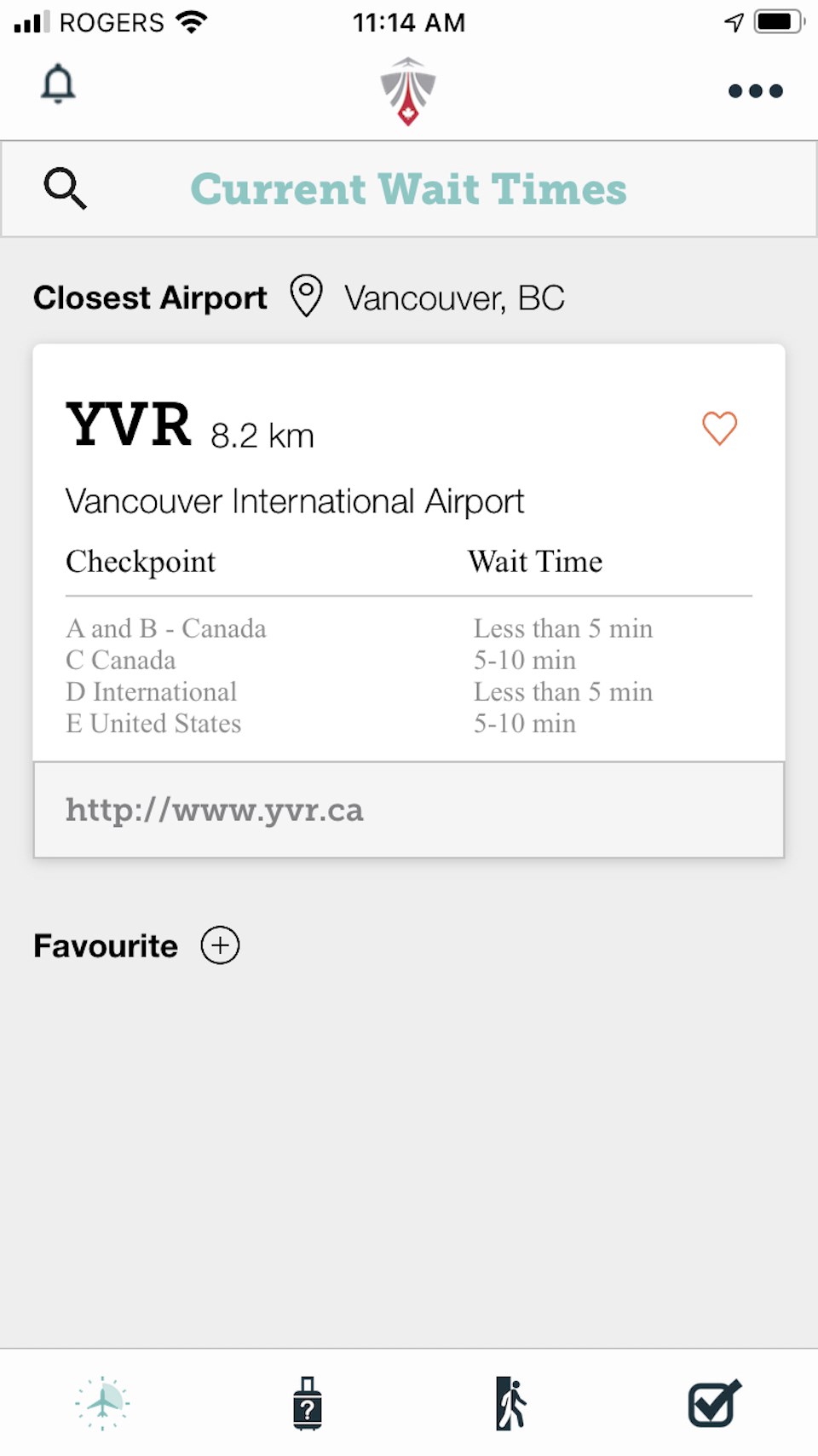 Your hand luggage and bins will go through the X-ray machine so that a screening officer can examine their contents. Sometimes carry-on baggage requires an additional search if screening officers see items that are not permitted.
If you are unsure of what items are allowed in carry-on baggage, see the What can I bring? listing before packing your bags.