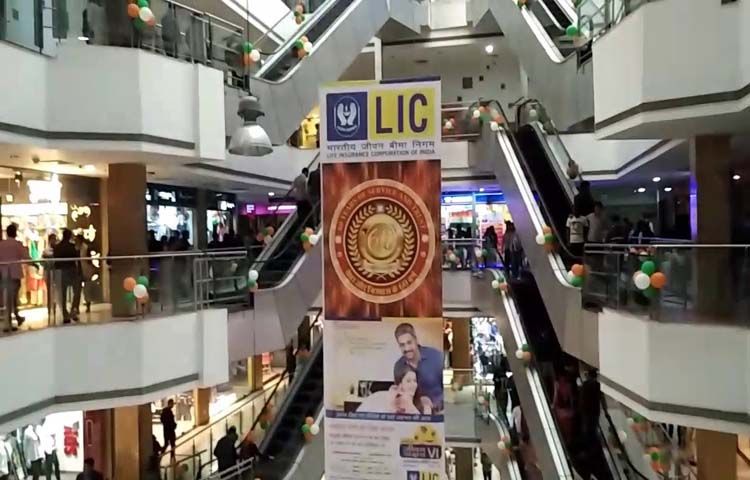 Bangalore: On Sunday, the government of Karnataka led by Basavaraj Bommai made two doses of the Covid vaccination mandatory to access shopping malls, shopping complexes, theaters and cinemas. Bruhat Bengaluru Mahanagara Palike (BBMP) said in his statement that his officials would conduct regular checks without any prior information and that strict action would be taken under the 2005 Disaster Management Act if the rules were broken.Read also – Crowd and chaos at Terminal 3, turning Delhi airport into a "hotspot"? | Scary images, videos appear as Omicron threat looms
Previously, up to 69 people, including 59 students from Jawahar Navodaya Vidyalaya, have tested positive for COVID-19 and all are asymptomatic, a health official said. "We had tested 457 people in the JNV here, of which 59 students and 10 staff tested positive for COVID-19. They are asymptomatic but we have isolated them, "District health officer Dr SN Umesh told PTI. Also Read – Anthony Fauci Says Early Reports Encouraging About Omicron Variant
Bangalore | Visitors to the mall are advised to provide their full vaccination certificates before entering the mall as per Karnataka government rules

It is a very good initiative to ensure the safety of people by the state government. There is no reason not to be vaccinated against COVID, explains a visitor. pic.twitter.com/iOAkeyLuGg

– ANI (@ANI) December 4, 2021
Also Read – Latest Live News: COVID-19 Panel of Experts to Decide on 'Extra' Vaccine Dose Today
The officer said test reports of all those tested had arrived and only 69 were found to be infected. Umesh also said teachers and other JNV staff have been vaccinated.
According to sources within the district authorities, the school was temporarily closed and doctors and paramedics were deployed there. The rooms are also disinfected, they added.
Four districts on alert
Earlier, four districts in Karnataka were put on alert after the Union government warned in a letter about the increase in coronavirus cases in those areas. The Karnataka health service has increased its vigilance on the current Covid situation and may take strict measures to contain the infection. The four districts that are experiencing an increase in COVID cases are Tumkaru, Mysuru, Dharwad and Bengaluru Urban.
In his letter to the state, Union Minister of Health and Family Welfare Secretary Rajesh Bhushan said Tumakuru district has seen a 152% increase in Covid cases, which are increased from 46 on 19 November to 116 on 2 December. Dharwad saw an increase of 21%, Bangalore Urban by 19% and Mysuru by 16.5%.
The letter further called on the state government to take action to combat the spread of the deadly disease and reduce the number of deaths. He also highlighted the adoption of testing, monitoring, treatment and vaccination methods and adherence to appropriate behavior at Covid. The health secretary also ordered the state health department to quickly send all positive samples for genomic sequencing.
Health authorities on the alert
If the reports are to be believed, the state health department is worried as cases of Covid have exploded in colleges and educational institutions in these districts.
However, rapid actions by district authorities have prevented Covid infections from spreading further. Sources say, although in a small proportion, that the increase in Covid-19 cases in the state has become a source of concern for health authorities.