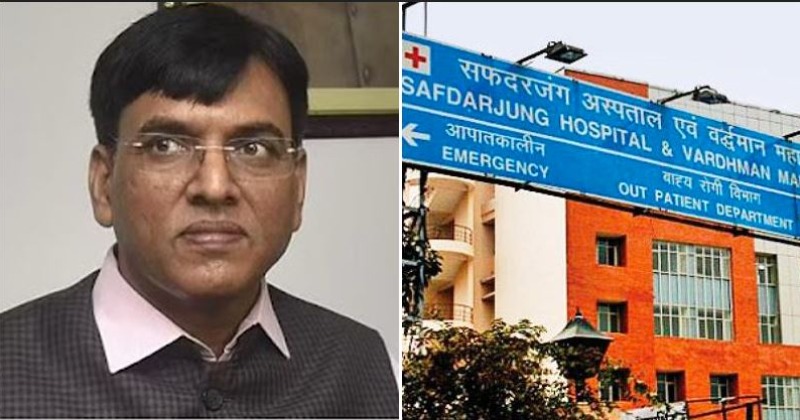 Health Minister Mansukh Mandaviya recently revealed that he went to Safdarjung hospital disguised as a general patient and was hit by a security guard at the door. He said he went to the hospital to find out the real condition of the hospital.
His revelation came on Thursday at the inauguration of four health facilities at Safdarjung Hospital, Jagran.com reported.
Speaking at the ceremony, Mandaviya said that during his surprise visit as a general patient as he tried to sit on a bench, he was reprimanded and beaten by a security guard and that one had asked him not to sit there.
He also said he noticed several patients had problems getting stretchers and other medical care at the hospital. He gave the example of a 75-year-old woman begging the guards to get a stretcher for her son but could not find one.
Dissatisfied with the guard's behavior, he asked why, even after 1,500 guards stationed at the hospital, not a single guard had helped the elderly woman.
Mandaviya said he informed Prime Minister Narendra Modi about the incident who also got angry after hearing him and asked whether the guard had been suspended or not. Thereupon Mandaviya said he was not suspended as he was trying to improve the system and not just one person.
Reminding paramedics and other staff of their role, Mandaviya said hospital and medical staff are two sides of the same coin and they need to work as a team.
He appreciated the work done by physicians in treating corona patients.
Mandaviya has inaugurated four facilities, including a new oxygen plant at Safdarjung Hospital, a temporary hospital prepared for the treatment of coronavirus patients. A makeshift 44-bed hospital was built to deal with Corona Wave 3.
For more stories, click here.